In Memory
Dale Goldstandt (Gregory)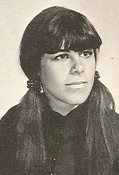 Dale Lynn Gregory,
nee Goldstandt
, age 55, of Northbrook, died Tuesday, Sept. 1, 2009, she is survived by her beloved husband Joseph; son Michael (Nina); daughter Melissa (Denis); parents William and Ellen Goldstandt; sister Jill Teitelbaum. Private gravesite funeral services. In lieu of flowers, donations to the Melanoma Research Foundation (
www.melanoma.org
) are appreciated. Info:
Shalom Memorial Funeral Home,
847-255-3520.
Published in Chicago Tribune on September 6, 2009